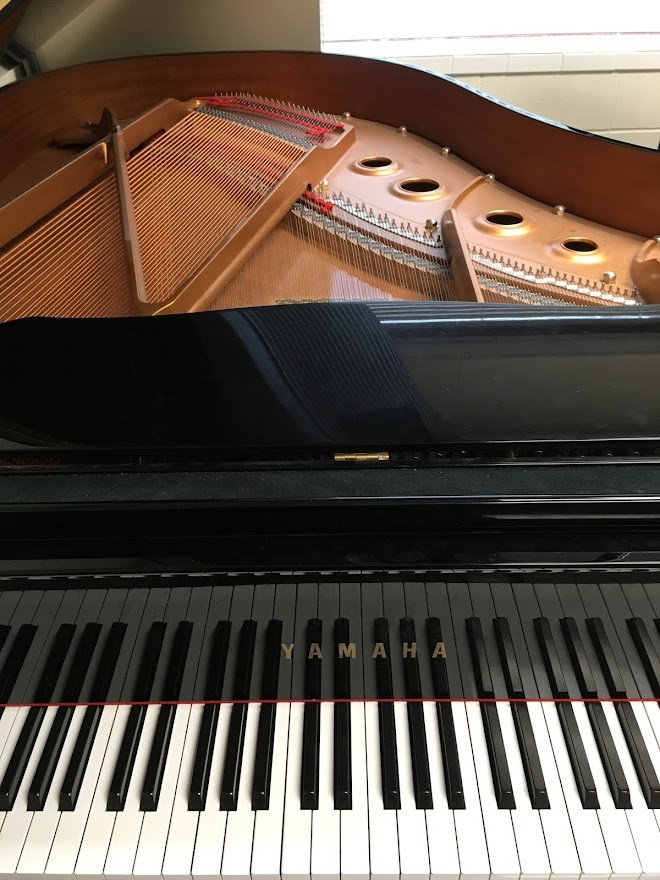 MIke's journey with the piano began as a four-year-old with his mother as his first teacher. In the summer leading to his sophomore year of high school, He began studying piano with Chiu Ling Lin, who was a piano professor at Drake University in Des Moines, Iowa. (click here for video) He continued to study with Chiu Ling Lin while pursuing a Bachelor of Music degree in piano performance and pedagogy. After graduating from Drake, Mike continued studies with Veronica Jochum at The New England Conservatory of Music in Boston, Massachusetts. Through the conservatory, he had many opportunities to learn from some of the finest musicians in the world, including studying 20th century piano with Stephen Drury and performing for and with the pioneer in aleatoric music, John Cage. He also had the privilege of studying microtonal composition and performance with Joseph Maneri.
Mike graduated with a Master of Music degree in piano performance from the conservatory. From Boston, moved to Minneapolis, Minnesota and taught private and class piano, improvisation, and M.I.D.I.. He had the privilege of teaching at the summer piano institute at University of Northwestern in St. Paul, Minnesota for several years. His musical and career focus took a turn to the church and he spent many years serving in churches large and small as instrumental director, and worship pastor. Currently, Mike teaches classical, jazz, and class piano at the Wausau Conservatory of Music while also serving in music and financial administrative capacity in a church.
My Family
We have a family of musicians! Geoffrey plays tuba and bass and can be found playing a wide variety of other instruments from mandolin to drum set. He produces electronic and ambient music under the name Silverphase. He has performed throughout the world and served as a worship musician with the Christian ministry, Cru, in several places across the country.. Amanda plays a variety of clarinets, saxophones, sings, and is a good sound engineer. She has received several awards for her compositions. She is currently working in early childhood education. Lucas, plays drum set and percussion as well as sings and plays piano. Lucas has a very active performance career around central Wisconsin and travels as a musician as well. He can be found performing with a very creative folk-bluegrass-pop band called Thompson Station and is also performing with Billy Bronsted, an artist that is making a mark regionally and beyond. As a family, we often perform together in churches and community events..
DISCOGRAPHY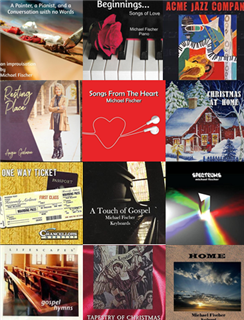 Recordings available on
Amazon, iTunes, and many others
Or contact for CD availability