Students! Time to Update Your Information - Log in for access
Monday, August 30, 2021 by Michael Fischer | Wausau Conservatory

It is time to update your student information
Log in with the link in the right column of the website
Save time in your lesson and make updates ahead of time
Update your password so you can log in for needed information throughout the semester
Don't know your password? Click Forgot Password
Piano Fun for Adults - Classes are back!
Friday, August 13, 2021 by Michael Fischer | Wausau Conservatory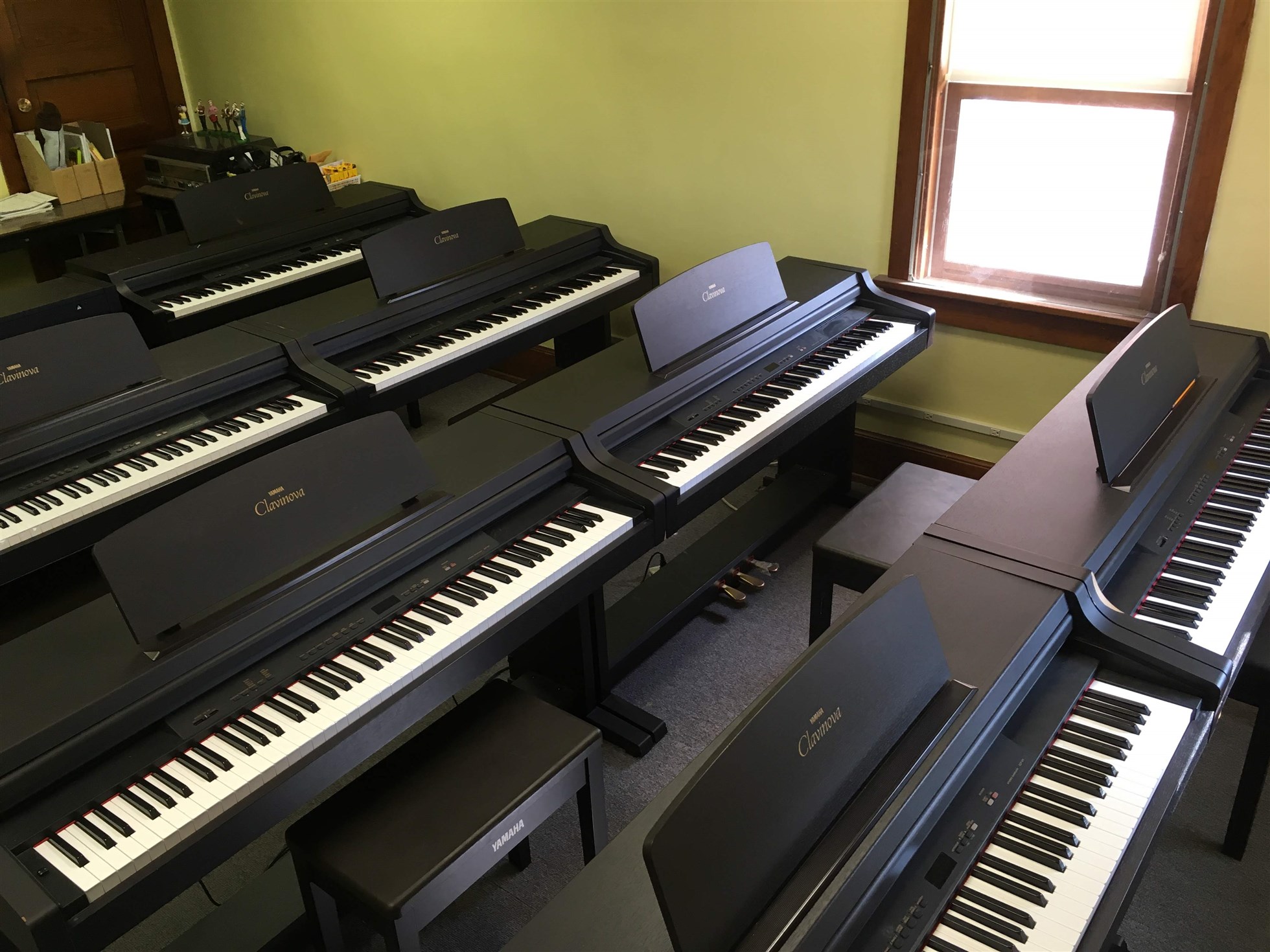 Piano Classes for Adults are back!
Whether you've never played piano before or it has been a long time you'll enjoy these classes that quickly have you playing fun songs.

Classes Starting for Fall/Winter 2021 begin September 9th and offered in both the afternoon and evening
Piano Fun for Beginners
This class is for complete beginners or those for who it has been awhile since you've played the piano. We start from the very beginning and you'll be playing fun music right away.
Some of the songs you'll be playing:
Can You Feel the Love Tonight
Danny Boy
Don't Be Cruel (To a Heart That's True)
Matchmaker
Scarborough Fair
Piano Fun Romantic Hits
This class is for those who have taken the Piano Fun for Beginners course or who have had some piano experience. (Ability to read music is a requirement.)
We'll learn to play some of the most beauiful and most romantic songs out there:
Can't Help Falling in Love
Days of Wine and Roses
Here's That Rainy Day
Smile
Some Day My Prince Will Come
The Way We Were
And more!
Follow this link to learn more or sign up! https://wausauconservatory.org/education/classes-ensembles/rmm/
Save 10% on Fall Lessons!
Thursday, July 29, 2021 by Michael Fischer | Wausau Conservatory

Students! Don't miss the opportunity to save on lessons this fall.
To register:
Register online at wausauconservatory.org. Use the coupon code 10WEB at checkout to receive a discount.
Register on the phone: Call 715-845-6279 between 9am-6pm M-F to reserve your class or lesson. Mention coupon code 10WEB.
Details:
Discount cannot be combined with other promotions such as new student intro rates, and music appreciation 3-class bundle discounts.
Discount does not apply to the one-time annual family registration fee.
Discounts cannot be combined with tuition assistance.
To receive discount, registration must be entered into WCM's registration system (Activenet). Customer must pay in full. Verbal program and lesson commitments do not apply.
Upon registration, families agree and acknowledge the Tuition and payment policy.
Questions? Call the Conservatory at 715-845-6279
In addition Students:
This is a great time to log-in using the link on this page and update information such as birthdate, age, school, address, phone, email...